Appears on:
Stillhouse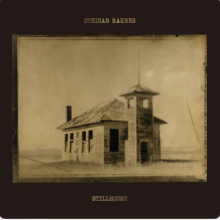 Reckless Records
2012

If you feel a little down
Or a bit like a clown
If it seems like mockingbirds have taken over town
Don't  resign, you dear friend of mine
I'll buy another round, and put your feet to the ground, lets go
    "Walking, talking,
    Down by the river side
    You'll feel the sunshine, and
    Everything will be all right"
If life's not a gift
Though cloud's so swift
You gotta pull out that rusty knife that makes your heart rift
Hear me out, we will find a way out
Let us have another stout and then we will go out and go walkin....
If you feel a little blue
And you're out of clue
Of what can make your dreams come true
Listen my friend, this is not the end
I´ll bring another bottle, it will be the full throttle,  let´s go walkin....
I you feel so low
That you just don't know
If your life is worth a while and you can't fake a smile
Don't give up, take a pop or you´ll drop
Just put on your shoes and get rid of the blues, let's go.......
Copyright © steinar raknes, reckless as